Jane Hartsook Gallery - Greenwich House Pottery
16 Jones Street New York
2122424106
Wednesday - Saturday: 12 - 6 pm, or by appointment.
Ollas
Jul 12 - Aug 08 2019 - 17 days left
The Jane Hartsook Gallery is pleased to present new work by Lisa Holt and Harlan Reano. Holt and Reano are a creative couple, working together similar to pottery greats like Edwin and Mary Scheier or Maria and Julian Martinez. Holt and Reano use traditional Cochiti ceramic techniques to create forms and surface designs inspired by their own imaginations, historical Pueblo pottery, and artistic styles from across the globe. Their approach is an interesting reversal of the way many Modernist artists created artwork using their traditional European techniques paired with inspiration from the artwork of indigenous Americans. It is important to Holt and Reano that they add their own twist to Pueblo pottery to ensure the tradition keeps moving forward and to encourage younger generations to do the same, and this personal expression is clear in all of their work.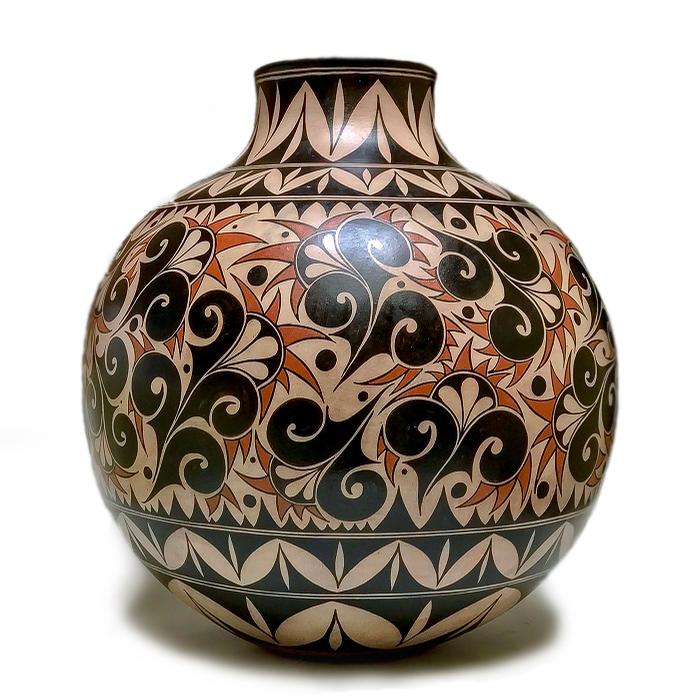 Touching Time
Aug 30 - Sep 27 2019
Opening Reception | Saturday, September 7, 2019 | 3:00–5:00 p.m The Jane Hartsook Gallery is pleased to present new work by Christopher Staley. In the artist's first solo exhibition in 10 years, Staley uses introspection to locate creativity and selfhood within his artistic process. The work in this exhibition was inspired by Staley's 2019 return to the Archie Bray Foundation and Greenwich House Pottery—two ceramics centers that had a significant impact on his career—30 years after he first encountered them. Re-encountering these spaces made Staley reconsider how his life experience has affected his work. Like the Process Artists of the '60s and '70s, he began to reevaluate where "art" occurred in his making process. Was it the finished object or the steps along the way? By analyzing his work as metaphor and interrogating his creative process, Staley leads by example and encourages other artists to do the same, raising the question: Are the objects in this exhibition the art, or is the introspection Staley sparks in others his true art?