Arts Council of Princeton | Paul Robeson Center for the Arts
102 Witherspoon St Princeton
+1 609 924 8777
Monday - Thursday: 10 am - 6 pm, Friday - Saturday: 10 am - 4 pm



Capacity: 185
The Paul Robeson Center is the ideal location for: corporate breakfasts and luncheons, executive retreats, business meetings, cocktail receptions, buffets, private celebrations, screenings, lectures and birthday celebrations for both adults and children.
Robert L. Solley Theater
Located on the top floor of Robeson Center, the Solley Theater is an excellent space for performances, recitals or corporate meetings. A Steinway B grand piano is also available for use in this space. Capacity is 100 seated in a theater audience configuration, 60 seated at tables or 125 standing guests.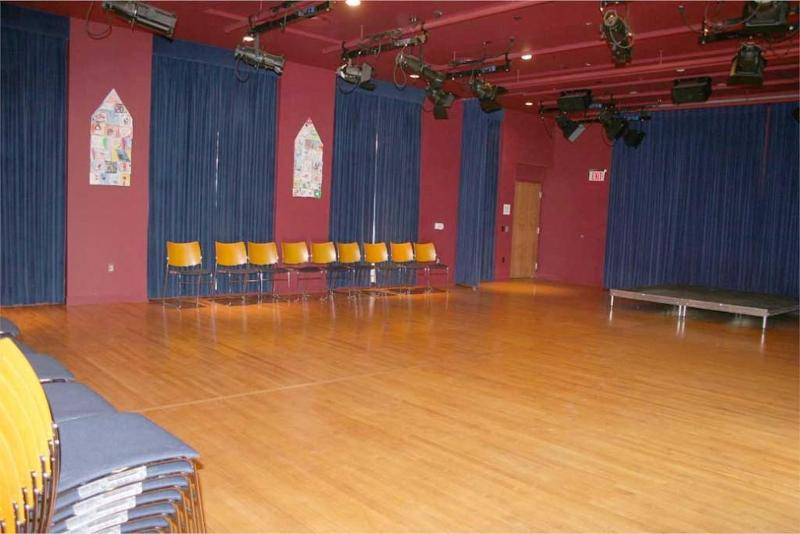 Theater Lobby
The Theater Lobby is airy, with two walls of windows overlooking the sculpture garden on the Michael Graves Terrace, and is a supplementary exhibition space. The Theater Lobby can be used as a bar or refreshment station or as a registration location for your event. Capacity of this space is 60 standing guests.
Top Floor - Floor Plan