Museum of Chinese in America
215 Centre St New York
212-619-4785



Capacity: 290
In a striking space designed by acclaimed artist Maya Lin, the Museum of Chinese in America is an ideal event and meeting venue. Located at the cross-section of Chinatown, Little Italy and Soho, the Museum bridges a thoughtful, modern aesthetic with an industrial, historical feel.
East West Bank Lobby
The East West Lobby features Maya Lin's dramatic bronze-patina monument dedicated to Chinese American families, which serves as an elegant, subtle backdrop to the space. Metal-clad columns, MOCA's curated Shop, and a stunning green-sourced timber canopy that extends out to the streetscape define this unique and versatile space. Typically used for: Cocktail Receptions, Private Events, Social Events, Sit-Down Dinners, Tea Ceremonies, Family Reunions. Capacity — Reception: 120. Seated: 50. Sit-Down Dinner: 25.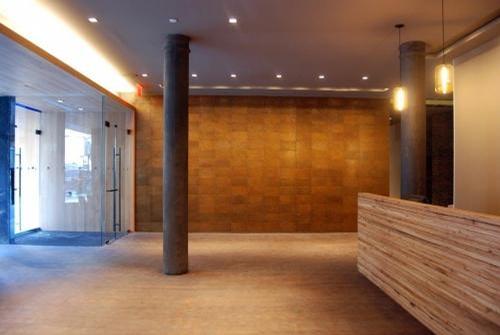 Shum Wai Yau Courtyard
Featuring triple-height exposed brick walls and natural lighting, this dramatic and elegant courtyard is reminiscent of a traditional siheyuan (traditional courtyard homes in China). This space leads easily into classroom space and reception space. From the Courtyard, guests can see all of the permanent collection's multimedia portraits depicting the major milestones in the Chinese America immigration journey. Typically used for: Cocktail Receptions, Private Events, Workshops, Meetings, Tea Ceremonies. Capacity — Reception: 100. Seated: 80.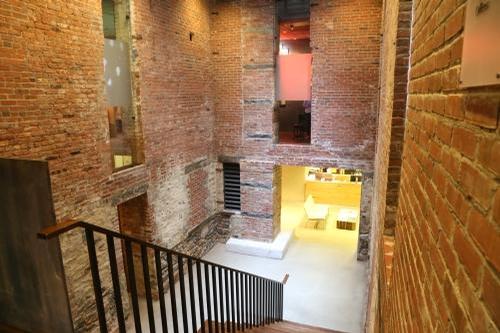 Hsien Hsien and Bae Pao Lu Chow Cultural Programs Center
Tucked away from the Museum gallery spaces, with floor-to-ceiling windows, the Cultural Programs Center is an ideal space for professional development gatherings and conference gatherings. The space transforms easily into a modern and sleek gathering venue for a Downtown social event or intimate sit-down dinner. Typically used for: Meetings, Workshops, Sit-Down Dinners, Cocktail Receptions, Intimate Weddings. Capacity — Reception: 70. Seated: 50. Sit-Down Dinner: 40.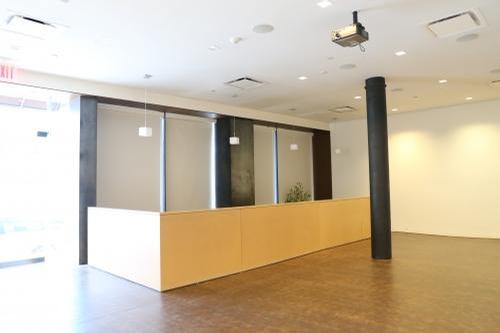 Ground Floor Plan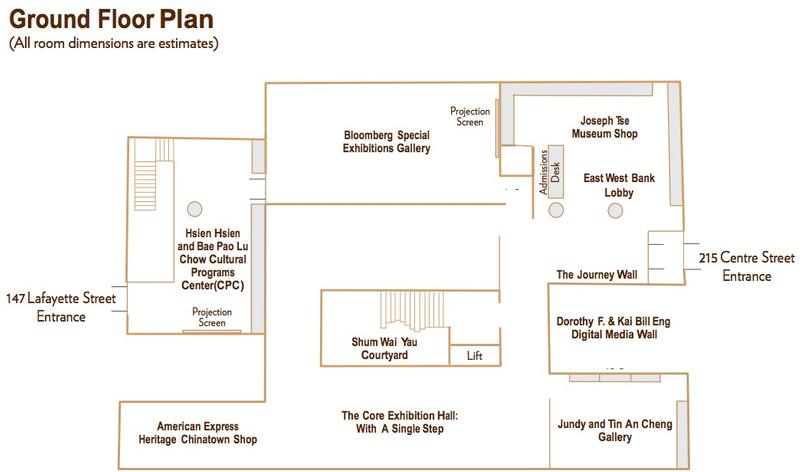 Lower Level Floor Plan