Art On Barcelona | UU Santa Fe
107 W Barcelona Rd Santa Fe
+1 505 982 9674
Sunday - Friday: 9 am - 1 pm


Capacity: 297
Located near downtown Santa Fe, UU Santa Fe offers an attractive and convenient venue for many types of events.
Fogelson Hall
Fogelson Hall (seats 188). Ideal for weddings, recitals, concerts, memorial services, large meetings and workshops.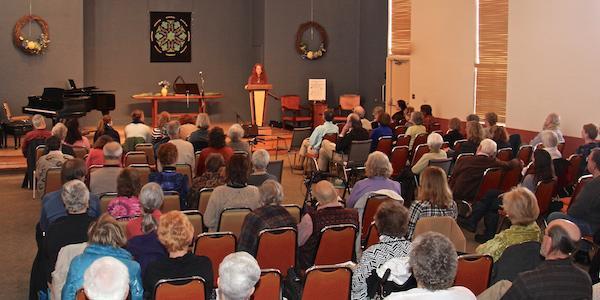 Fellowship Hall
Fellowship Hall (seats 45) has tile flooring, natural lighting and direct access to our courtyard.
Library
Library (seats 24) is a cosy and informal room for smaller group meetings and workshops.
Courtyard
The Territorial style facility has a beautiful interior courtyard (seats 40), a kitchen that may be used for serving and a gathering space in our foyer.