African American Art & Culture Complex
762 Fulton St San Francisco
+1 415 922 2049
Tuesday - Saturday: 12 - 5 pm



Capacity: 300
The Center is also home to the 206-seat Buriel Clay Theater which serves as a site for annual theater productions, dance performances, musical concerts, film and video screenings, seminars, and workshops. We also host the Sargent Johnson and Hall of Culture galleries which are dedicated to exhibiting artwork from and about the African Diaspora.
Sargent Johnson Gallery
The Sargent Johnson Gallery (772 sq. ft.) is adjacent to the first floor lobby and is perfect for art exhibits, public speaking engagements and educational workshops. The Sargent Johnson Gallery walls are painted white to accommodate most exhibitions. Painting of walls a different color requires advance written permission (see details in Rental Policies) plus cost of materials and labor to return walls to the standard color. Rental of the Sargent Johnson Gallery includes intermutual use of the lobby. Room capacity is 50 guests.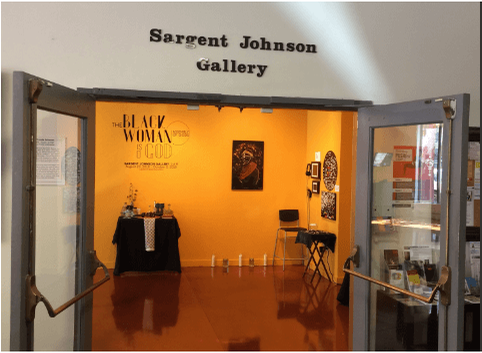 Hall of Culture
The Hall of Culture is approximately 4000 square feet. Whether fundraiser, training, wedding or performance, the Hall of Culture is a spacious, light-filled room that can be custom tailored for your event. Rental of the Hall of Culture includes intermutual use of the foyer. The Hall of Culture is a multi use venue for trainings, weddings, lectures, performances, etc. It is able to accommodate 250 seated in chairs; 220 with banquet tables. The room amenities include a gallery, dance floor, and food preparation area. Tables, staging and tech are available upon request at additional cost.