Grolier Club 47 E 60th St, New York, NY 10022
212-838-6690
Event rental: 318 reception
Monday - Saturday: 10 am - 5 pm
Viewing Gallery Images
View exhibits
The Exhibition Hall (Ground Floor)
23 x 45, 1,000 SQ. FT Accommodates up to 150 for either a cocktail reception or a seated meeting, and seats up to 65 for dinner.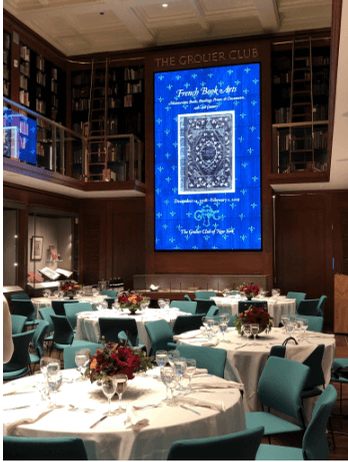 The Rare Book Room (Second Floor)
18 x 28, 500 SQ. FT Perfect for a party or reception of up to 50 people.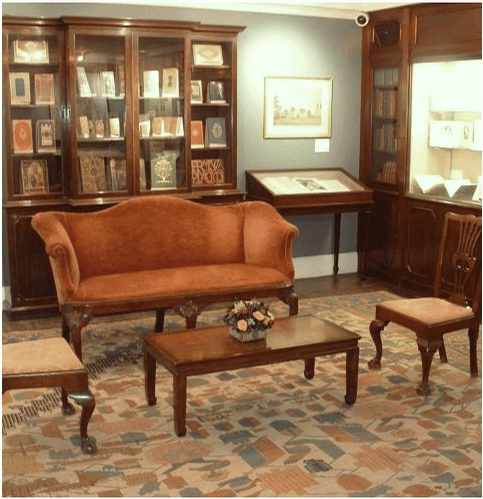 The Morris Room (Fourth Floor)
26 x 18, 460 SQ. FT Holds up to 50 for a cocktail reception; for a supplemental charge, and weather permitting, the adjoining terrace accommodates 23 additional people.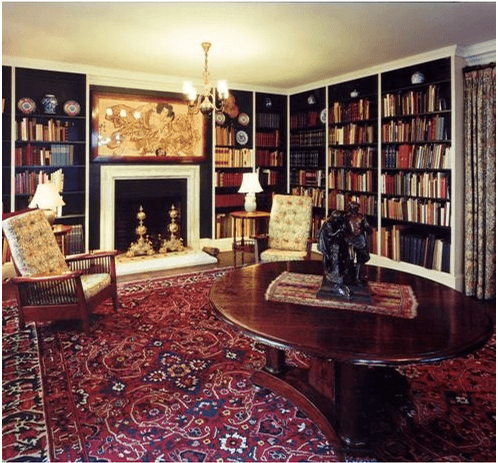 The Dutch Kitchen (Fourth Floor)
20 x 16, 320 SQ. FT A beloved relic of the Grolier's first clubhouse, this 1890s fantasy of a dutch colonial tavern accommodates up to 25 for a reception or up to 15 for a small board meeting or dinner.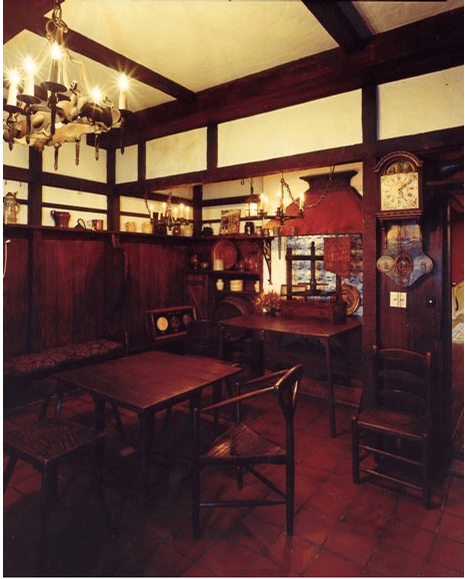 The Phillipps Room (Fourth Floor)
10 x 18, 180 SQ. FT Ideal for a small board meeting, this cozy space (dedicated to notorious bibliomaniac Sir Thomas Phillipps) seats 8 comfortably.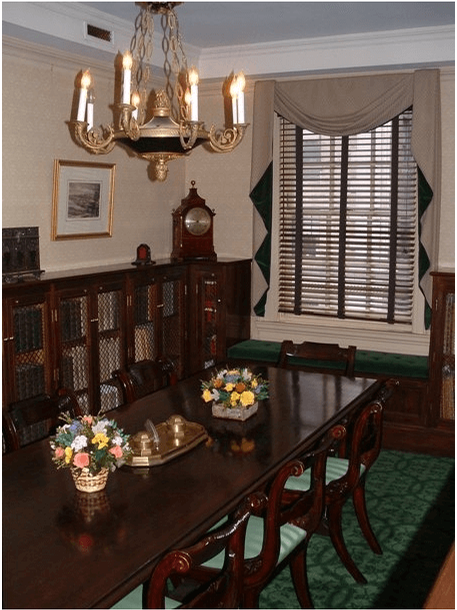 The Council Room (Fifth Floor)
20 x 26, 520 SQ. FT This paneled, book-lined room is perfect for a board meeting of up to 22 people, or a dinner seating up to 35 people.