111 Minna Gallery
111 Minna St San Francisco
+1 415 974 1719
Monday - Friday: 7 am - 9 pm



Capacity: 500
Established in 1993 in downtown San Francisco, 111 Minna Gallery is in the business of Art and Leisure. The gallery showcases a unique blend of local and international artists, world-class DJ's, live performance, and film screenings in an elegantly urban and ever-changing 4,000 square foot space. The gallery is open to the public and nightly on a rotating schedule for special events large enough for 500 people.
2nd Street Gallery
300 person capacity: The 2nd Street Gallery like Zappa, features a full service bar, ADA bar and 2 separate entrances. Notable highlights include it's own sound system, multiple projector and GOBO capabilities, screen usage and a full service espresso bar.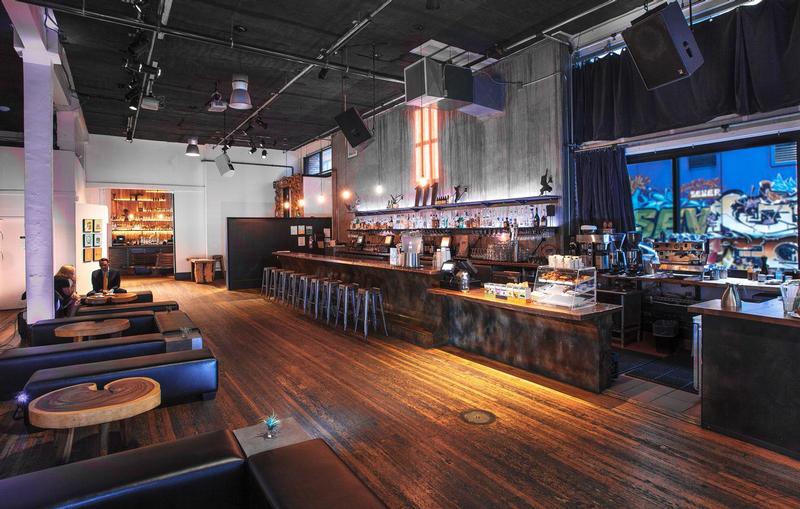 Zappa Room
200 person capacity: Equipped with a full service bar, ADA bar and it's own entrance, Zappa Room also features a built in stage, it's own sound system, projector and GOBO capabilities. Zappa is perfect for social cocktail parties, corporate happy hours, presentations and panels.The room can accommodate up to 200 guests standing or up to 85 guests seated theater style with standing room. Alone or combined with our 2nd Street Room, Zappa Room provides an experience both intimate and exceptional.