Danziger Gallery | Los Angeles
2525 Michigan Ave Santa Monica
+1 310 962 0002
Tuesday - Saturday: 11 am - 5 pm



Arne Svenson : The Neighbors
Mar 04 - Apr 22 2023 - 28 days left
In Arne Svenson's practice is to seek out the inner life, the essence, of his subjects, whether they be human or inanimate. He uses his camera as a reporter uses text, to create a narrative that facilitates the understanding of things that are hidden or obscured.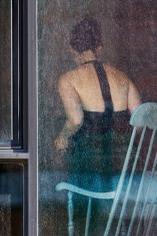 Christopher Anderson : Approximate Joy
Mar 04 - Apr 22 2023 - 28 days left
Christopher Anderson's photographs of metropolitan men and women on the streets of Shanghai and Shenzhen, China taken in 2017 and 2018 picture a world that is largely unknown to most Westerners.