Albertz Benda | Los Angeles
8260 Marmont Ln Los Angeles
+1 310 913 3269
Tuesday - Saturday: 10 am - 6 pm


Del Kathryn Barton : love wants to give
Nov 18 - Dec 16 2022 - 14 days left
Del Kathryn Barton returns with a body of work that is expansive, powerful and interconnected in its exploration and construction of love. Love Wants to Give unites Barton's distinct visual languages with the notion of art as a life source that is rooted in an ever-present, humming undercurrent of love.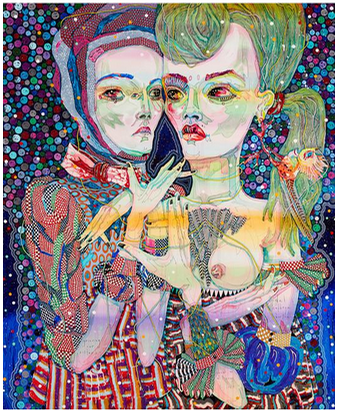 Austyn Taylor : The Bathroom
Nov 18 - Dec 16 2022 - 14 days left
Austyn Taylor presents The Bathroom. Somewhere between "hype" and "hope" exists a cast of characters - animals - all of whom have been with me throughout my life. The light of their poses is a colorful one, reflecting an outlook on being that is both optimistic and realistic.