Artplex Gallery
7377 Beverly Blvd Los Angeles
+1 323 452 9628
Monday - Saturday: 10 am - 6 pm, Sunday: 12 - 6 pm




Photosynthetic
May 13 - Jun 09 2023 - 4 days left
Photosynthetic investigates the confluence of conventional photography and the subversion of the image. Artists: Ruxandra Cristina Bocin-Dumitriu, Ben Martin, Steven Nederveen, Marco Pittori. Opening: Sat May 13, 4-6pm.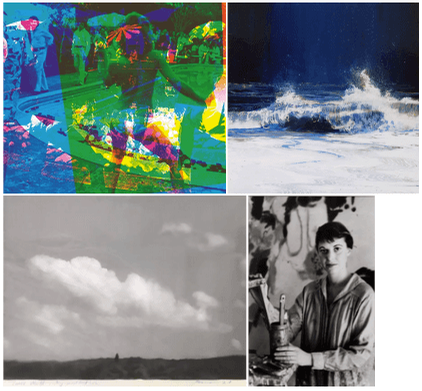 Voluminous Light
Jun 10 - Jul 14 2023
From the physical capturing and reflection of light to the movement and play of light in paintings, the stunning works showcased in Voluminous Light examine the multifaceted nature of light and its significance and representation in contemporary art. Artists: Nilraya Bundasak, Elizabeth Langreiter, Chris Wood. Opening: Sat Jun 10, 4-6pm.

Alessandro Casetti : Sulla mia Pelle
Jun 24 - Jun 30 2023
Alessandro Casetti entices the viewer into a dialogue between microcosm and macrocosm through delicate cracks, saturated fields of color, and archetypal femininity. Opening: Sat Jun 24, 4-6pm.