Artspace Warehouse
7358 Beverly Blvd Los Angeles
+1 323 936 7020
Monday - Saturday: 10 am - 6 pm, Sunday: 12 - 6 pm




Ripples in the Looking Glass
Oct 29 - Dec 02 2022 - Last day
Ripples in the Looking Glass exhibits contemporary artists who employ symbolism in their art to convey rich ideas: Cynthia Coulombe-Bégin, Michelle Fillmore, Fredi Gertsch, Soren Grau, James Kelsey, Sergio "Valenz" Valenzuela. Opening: Sat, Oct 29, 4-6pm.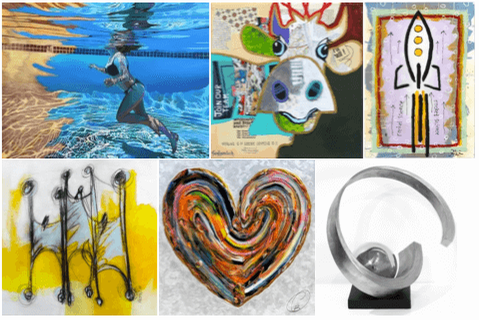 Uncertainty Principles
Dec 03 - Dec 30 2022
In Uncertainty Principles, contemporary artists drag order out of chaos by drawing chaos out of order: Frankie Alfonso, Janette Dye, Harrison Gilman, Ricky Hunt, Sergei Inkatov, Ilan Leas, Marc Raphael, Sarah Svetlana. Opening: Sat, Dec 3, 4-6pm.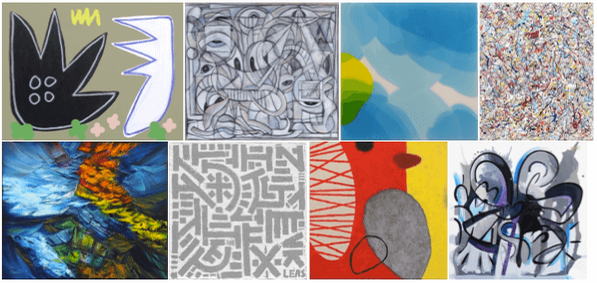 Breakthrough Artists of the Affordable Art Scene
Dec 12 - Jan 29 2023
With a focus both on abstraction and figurative, this group exhibition of wall works emanates color, line, and imagery. Artists: Atticus Adams, Fabio Coruzzi, Dana Cowie, Valerie Etitinwo, Jonas Fisch, Amber Goldhammer, Ricky Hunt, Gary John, Shiri Phillips, Alessandro Siviglia. Opening: Mon, Dec 12, 4-6pm.