David Krut Projects | 151 Gallery
151 Jan Smuts Avenue, Parkwood Johannesburg
+27 11 880 5648
Tuesday - Friday: 9 am - 5 pm, Saturday: 9 am - 4 pm




Nina Torr : Marginalia
Feb 25 - Apr 15 2023 - 16 days left
Nina Torr presents a collection of unique variation etchings and unique pieces with hand-printed and hand-worked elements. Opening: Saturday, 25 February, 10am.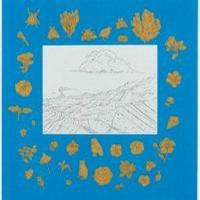 Lynda Ballen : Ex Terra Excetera
Mar 11 - Apr 22 2023 - 23 days left
The materiality of the artwork has long been the focus of Lynda Ballen's practice. Now, with the ubiquitous presence of digital images, she makes a strong claim for the enduring value of the physical artwork. This new body of work presents drawings on handmade paper, oil paintings on board and etchings, all of which emphasise the significance of the 'handmade', and stress that the materials of the works are substances yielded from the Earth – hence the title Ex Terra Etcetera.