Brooklyn Botanic Garden
150 Eastern Pkwy, 455 Flatbush Ave, 990 Washington Ave Brooklyn
+1 718 623 7200
Tuesday - Thursday: 10 am - 8 pm, Friday - Sunday: 10 am - 6 pm



Trees of Little Caribbean
Feb 20 - Dec 17 2023 - 82 days left
Trees of Little Caribbean is a celebration of the trees (and treelike plants) cherished by Caribbean people that spark stories of rebellion, resilience, spirituality, and joy. Learn about native Caribbean trees like papaya, guava, soursop, and allspice as well as nonnative plants (like the banana) that were brought from across the globe under colonialism. Curators: Chelsea Forgenie, Meera Jagroop, Mimi Jorling, Kate Murphy, Shelley Worrell.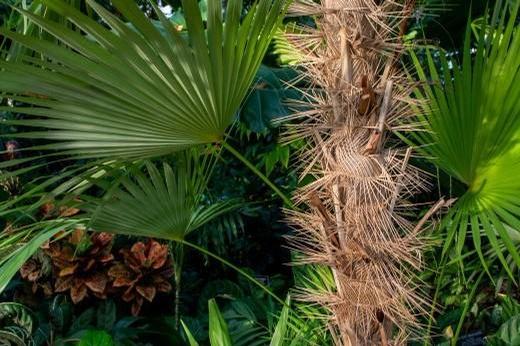 Branching Out: Trees as Community Hosts
Jun 17 - Oct 22 2023 - 26 days left
AnkhLave Arts Alliance presents Branching Out: Trees as Community Hosts. Artists: Sherwin Banfield, Amanda Martínez, Jasmine Murrell, Natsuki Takauji. Curator: Cecilia André.
Cecilia André